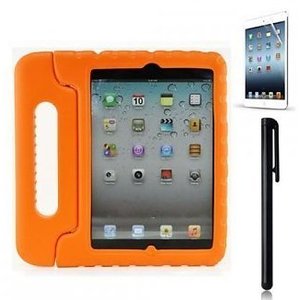 Add to shopping cart
iPad kidscover case in the classroom orange
iPad 2017- kidscover oranje met kidsStylus en screencover
The iPad kids case is the perfect protection when kids use a iPad at school. The case made of EVA foam protects against damage by falling and bumping. The handle gives grip and there is also a standard. The minimum order quantity is 6 cases.
Article code KC IPAD2017 Orange
SKU 3170634
Largest selection in Europe
Short lead times for stock products!