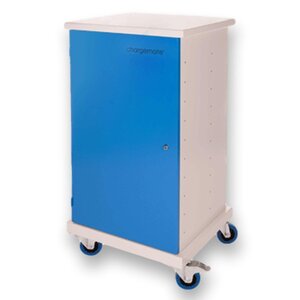 Add to shopping cart
Mobile charging station for 16 Notebooks, Tablets and iPads. Lockable cabinet on wheels with mains connector strips to charge with one wall socket while storing
CM-16 Mobile charging station for device up to 13.1"
Bravour Mobile charging station for 16 Notebooks, Tablets and iPads. Lockable cabinet on wheels with mains connector strips to charge with one wall socket while storing
CM-16 mobile cabinet with lock for 16 mobile devices up to 13.1". Syncing on WiFi to program and manage tablets and iPads in bulk with MDM software.
Article code ChargeMate16
SKU CMATE16
Largest selection in Europe
Short lead times for stock products!